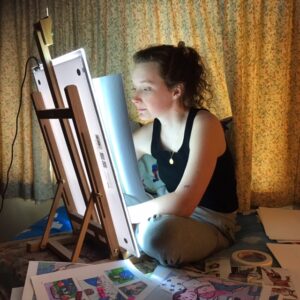 Kelly Marie is an artist with a passion for watercolor portraits. She creates unique handmade cards, artwork, and books celebrating special events for individuals, families, and organizations.
She looks forward to creating treasures to mark important occasions and milestones in your life…
through Your Life Illustrated.
You can see some of her additional artwork on Instagram.